The Polk County Junior Clay Busters is a shotgun program for responsible young men and women, ages 10 thru 16, who can handle a shotgun safely and take instruction. The Junior Clay Busters are sponsored by the Polk County Gun Club, The NRA, and the Midway USA Foundation, and also hold fundraisers to help cover costs and keep the program running.
Gun safety is number 1.  We believe that young people, educated in the safe handling of and respect for firearms are much less likely to accidentally harm themselves or others. We offer individual training in both trap and skeet as well as Hunter Safety Target Shooting.
Although the Clay Busters are a competition team, we encourage all young men and women to come and shoot with us.  We take students from Polk, Rutherfordton, Henderson, Greenville, and Spartanburg counties.
The first practice session is free.  We furnish the ammo and targets, and participants bring eye and ear protection, a hat, and a gun. If necessary, the club can supply a loaner gun. There is never a fee for instruction, whether individual or group.
Recent Junior Clay Busters Achievements
Marybeth Parris, (AKA Beagle) age 15, is an avid skeet shooter, and a member of the Polk County Clay Busters. She has achieved many notable milestones in her chosen sport and is fast becoming nationally ranked.
She is being home-schooled as a 10th-grade student and working as a cook in her family's restaurant. Much of her spare time is spent at practice and many hours of reloading shotgun shells.
Her plans are to participate in up to 8 major and several local competitions this year.  Participation on this level takes a lot of dedication, with long rides to and from events, eating on the road, and sleeping in motels. Not to mention the competition itself, which can be a grueling exercise over as many as 8 to10 days.
Marybeth's goals for this year are to make the Kreighoff All-American Team and to shoot in the Junior World Skeet Championships in San Antonio, Texas.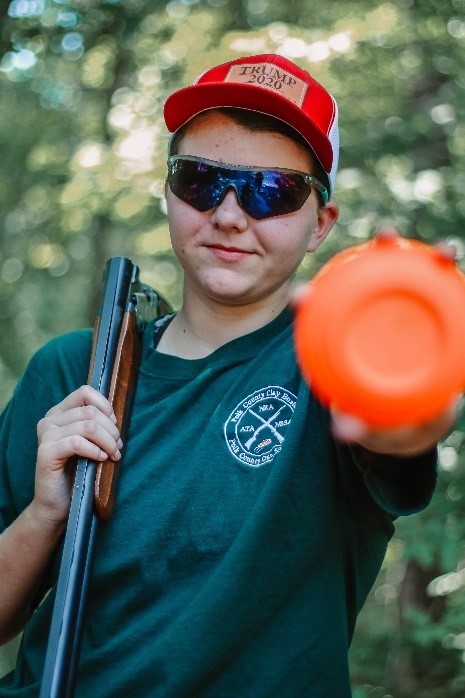 PCGC Junior Service Rifle Team
Qualified junior shooters ages 14 to 20 are encouraged to try out for this team on the 1st and 2nd Saturdays of each month from 9 am to 12 pm at the Rifle Range. Accepted junior competitors will receive the very best instruction from Distinguished Riflemen coaches in Safety, Marksmanship, Sportsmanship, including all equipment and ammunition required to become national level Service Rifle competitors. Selected members of the team will be supported in local, regional, and national events representing Polk County Gun Club or NC State Service Rifle teams.
For more information Call:
Head Coach:
Bobby Robinson
828-817-3123
Assistant Coach:
Greg Ficklin
864-415-9561
PCGC Junior Haley Robinson - National Record- Standing Slow Fire 200-9X, Distinguished Rifle, President's 100 top 20, recipient of 2 Elihu Root Medals, NC State Service Rifle Champion.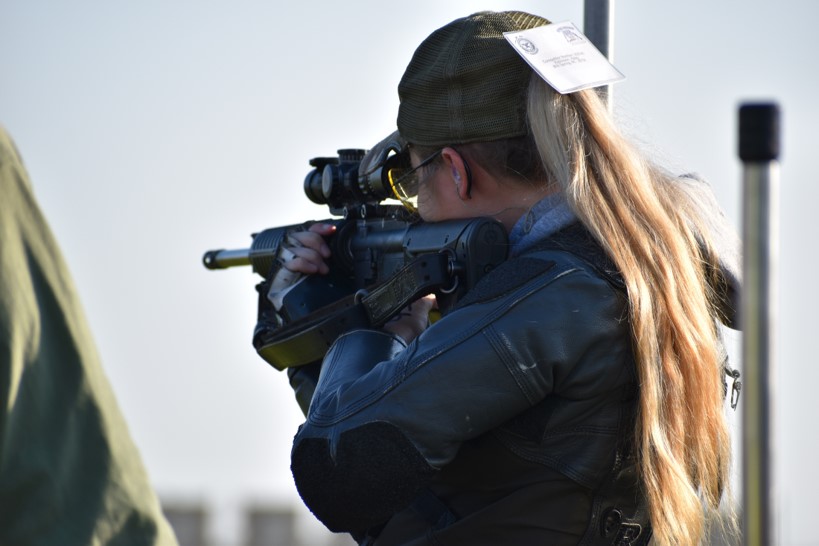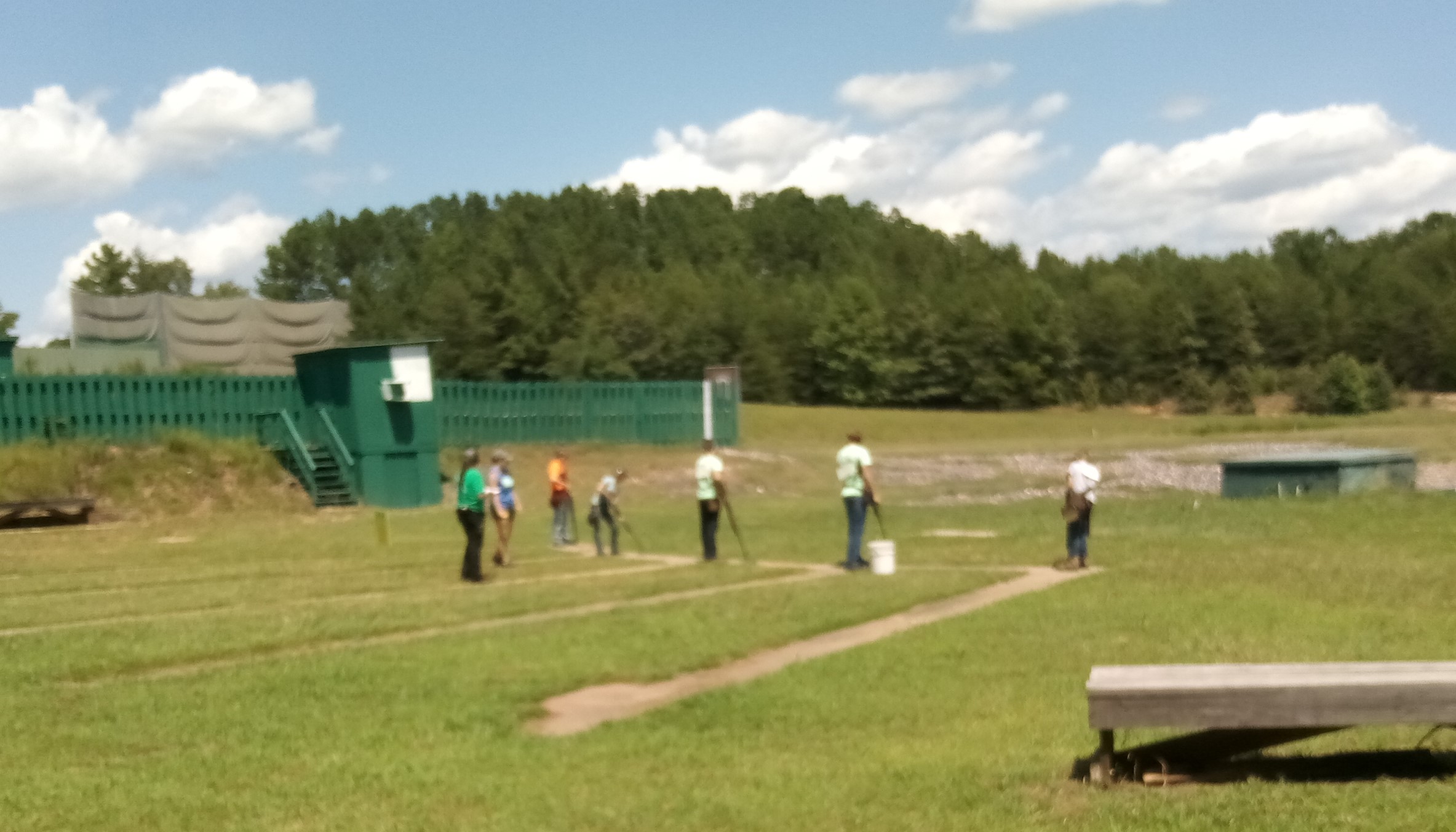 PCGC hosts the Annual 4-H Sporting Events Competition, which took place on Saturday, August 13.  Over 150 shooters and 150 adults participated.  Shooters participated in one or more of 9 events: shotgun, muzzleloader, rifle O, rifle T, compound bow archery, recurve bow archery, air rifle, air pistol, and small-bore.  Our representative Chip Worrell declared it "a very successful event with thanks to the Club for sponsoring it."